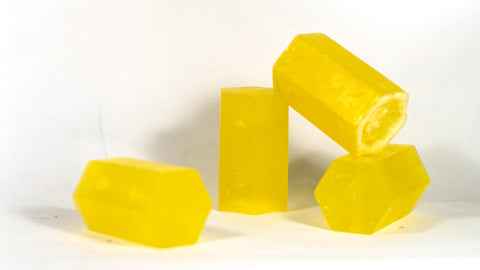 Soap on a Climbing Rope - Chamomile & Lemon - Refill
Body and Shampoo Bar

A refill for your Soap on a Climbing Rope! Re-thread this new bar onto your old rope. If you'd like to send your rope to us for re-threading please let us know via email after placing your order.
Eliminate unnecessary plastic bottles and messy soap dishes with this fresh body and shampoo bar.

Infused with essential oils of lemon and chamomile, suited to blonde and highlighted hair. This shampoo creates a luxurious creamy lather that leaves a soft shine to the hair.

Each bar is handmade in Sheffield, inspired by pieces of climbing equipment used to protect climbers from falls, these are the soaps to cope!

*please note the shape of each soap may slightly. 
---
We Also Recommend