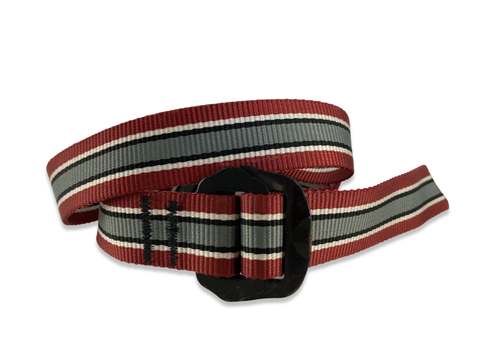 Harness Belt
Give an old harness a new life.
Lots of the old harnesses from the 80's and 90's that are now being retired were made in super funky patterns and amazing colours. Thankfully we've managed to save many of these awesome relics so these harnesses can continue their lives beyond the crag.

Each belt has been lovingly unpicked, washed and cut to length.
Previous Life
Petzl Climbing Harness
Size Guide
Full Length of the belts available are given in the size drop down menu.
---
We Also Recommend