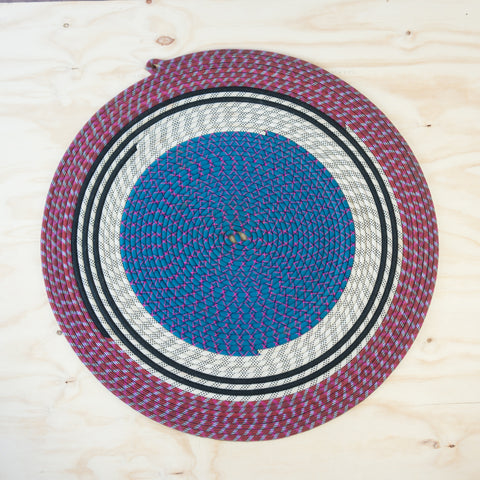 Circular Double Spiral Rope Rug 88cm
This rug has been hand coiled from retired climbing rope collected from climbers across the UK and made in Sheffield. All our rugs are finished with a hessian backing. 
Our Rugs have been tried and tested by the feet of thousands of climbers at Awesome Walls Sheffield, they're made to last!
If you can't see a rug in the size or colours you'd like please contact us via hello@madebyscavenger.com. Rugs can be made to order in the shape, size and colours of your choice, depending on available of ropes.
Prices will vary depending on size and complexity of the design.
Size: 88cm
---
We Also Recommend