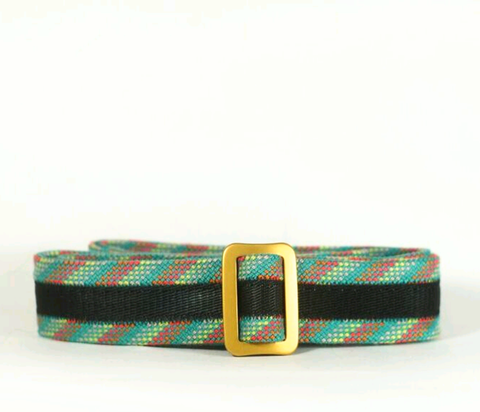 Auto Belt - Green // Red
Auto Belts are handmade in Sheffield using an ultra strong combo of retired climbing gear, no longer safe for climbing but still with plenty of energy left for holding up your jeans!
The strap is made from Auto Belay webbing and climbing rope, finished with a Metal buckle un-picked from the waist belts of old Clog and DMM Harnesses.
Scavenged Materials:
Auto Belay webbing / Climbing Rope / Harness Buckles and Gear Loops
Sizes
All our Auto Belts are made to standard length of 150cm, if you'd like to order one cut to a specific length please send us a message with the length you would like.
Check out our Size Guide here. 
---
We Also Recommend